Designed by the same man who penned the Ducati Monster, Miguel Angel Galluzzi, the V-Raptor is a typically Italian design. Based around a steel-tube frame and a rebadged Suzuki TL1000R engine, it is a direct competitor to the Monster 900. The engine is much more powerful than Ducati's air-cooled 900, and Cagiva's fuel-injection and exhaust systems provide smooth power delivery. Strong, grunty power throughout the rev range makes the V-Raptor great fun on the road, catapulting it out of bends, front tyre skipping over the road surface. The obvious difference between this and the Raptor 1000 is the bodywork. A radical nosecone arches over the wide handlebars then merges back into the front of the fuel tank.
When I returned the 650 V-Raptor (see our review of Cagivaís commuter with attitude) to importers Italmoto of Germiston in Gauteng, I was lucky enough to get a quick spin on its bigger brother, the V-Raptor 1000 powered by the rip-snorting 996cc V-twin out of Suzukiís TL1000 canyon carver.

This is an altogether more serious proposition set up in inimitable Cagiva fashion with a cavernous airbox and short, stubby carbon tailpipes. It delivers 82kW of stomp and speaks with authority.

The 98x66mm twin pulls strongly from about 3000rpm but steps up on to the cam when the tacho needle points straight up at seven and gets a little out of hand for big-city traffic
This is an altogether more serious proposition.
. Opportunities to use so much power are few and far between in the urban maze.

The big Raptor is as out of place as a pit-bull in a poodle parlour around town and needs a steady right hand for smooth urban motion at legal speeds thanks to the door-slamming jerkiness common to most fuel-injection systems at small throttle openings.

But give it a gap, or some freeway to play with, and itíll show you what big twins are all about Ė instant, effortless response and eye-squishing acceleration. Itíll hit 220 in half a kilometre (donít ask me where) with at least another 30 to come. Above 8000rpm the motor gets distinctly vibratious; this is, after all, a rigidly mounted litre-class twin and in true vee fashion the shakes are part of the riding experience.

As noted on the 650 (and Apriliaís RS250), the gearboxes on Suzuki motors sold by the company to other marques are much tighter than those it assembles for itself
The bike is as steady as a rock.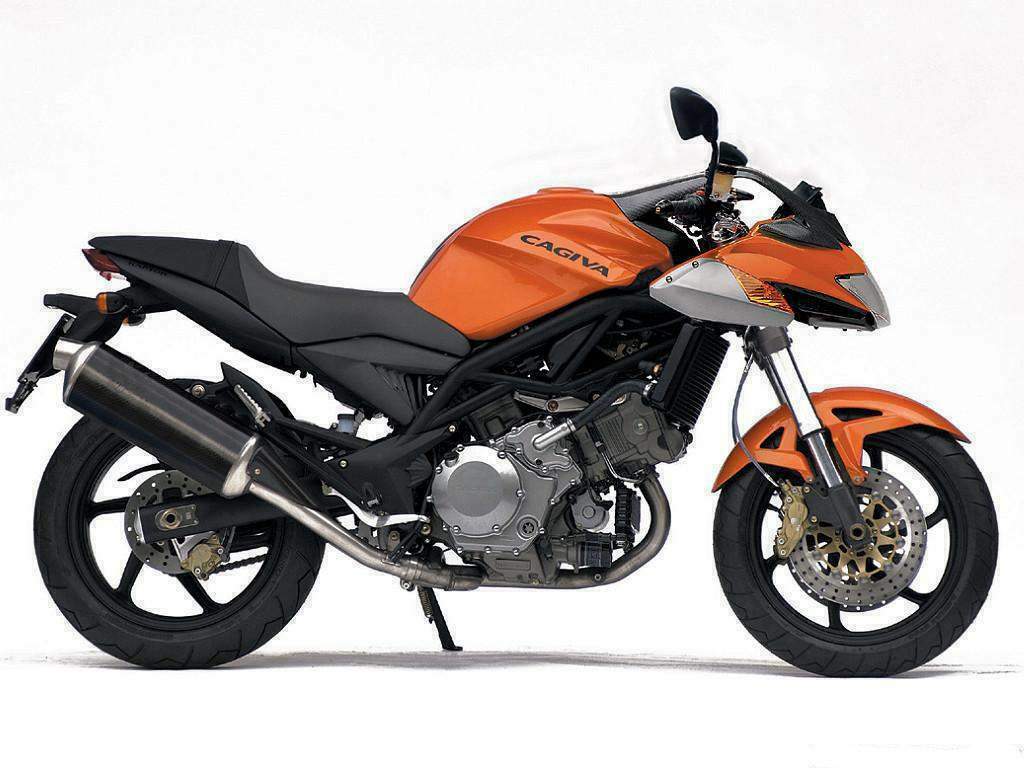 . On the one-litre Raptor the change is hefty and solid, discouraging clutchless shifts except at high revs. Even then they were less than seamless; just as well, then, that the clutch is light, positive and abuse-proof Ė it gets used a lot.

This muscular motor hangs from a trellis frame which a first glance looks very similar to that of the 650 but which incorporates a neat three-point upper mounting to compensate for the unequal coefficients of expansion of steel and aluminium Ė needed because the upper engine mount is on the forward cylinder head rather than on the crankcase.

The rest of the trellis is basically the same as on the smaller bike and itís a tribute to the soundness of the design that itíll handle more than 80kW without tying itself in knots.

The frame is a little wider to accommodate the bigger motor; all to the good as the bigger bike has a better pilotís seat that doesnít place as much pressure on oneís backside. The pillion, however, is the same little padded hump on which a lady friend politely declined to recline.

The suspension is the same as the smaller machine with spring and damping rates adjusted to suit the extra heft. The only adjustment is for preload on the rear Sachs monoshock; you ride the 43mm upside-downies the way Marzocchi issued them, which is very good indeed.

The bike is as steady as a rock, even beyond 200km/h, and has less tendency to shake its head on full-tilt upchanges than does its sibling. This is probably due to somewhat more conservative geometry Ė I suspect mostly aimed at trying to keep the front wheel on the tar. It also doesnít turn in with the same agility, as some more conservative riders prefer.

The brakes are the same as on the 650 though with about 10% more mass to haul in it takes a firm squeeze to stop. Because of this the feedback through the lever is not as precise, even with braided stainless brake lines, and itís easier to lock the front wheel on the 1000.

The neat little screen in these photos is unique to SA. It was designed by and made for Marco Liberatore of the local importers. Amazingly, itís held on by nothing more than six patches of Velcro each no bigger than a large postage stamp because the slipstream actually pushes it more firmly into place the faster you ride.

The big V-Raptor requires more finesse to ride than its more easygoing little brother. Itís a big and seriously muscular machine and will give the Bandits and XJRs of this worlds a kicking in the right hands. But more than that, itíll take you out in the twisties on a Sunday morning and stay with the race-replicas through you favourite corners.

Donít be fooled: under the weird styling thereís a very competent motorcycle.

Source By Dave Abrahams