Yamaha XS-V1 Sakura Prototype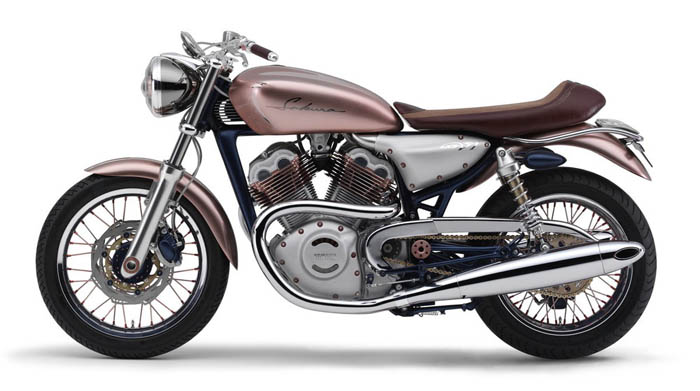 The Yamaha XS-V1 Sakura is designed to hark back to the firm's first four-stroke machine, the 650cc XS-1 of 1970, but is fitted with a new 1000cc Yamaha air-cooled V-twin.
Officially a prototype, rather than a concept, there's a hint that the Yamaha XS-V1 could become a production machine in the future. It doesn't feature the wacky design of many concept machines, and might easily be given the green light if there's a positive reaction to the prototype. Only the odd-looking headlight, slimline dash and over-styled brake discs look difficult to be turned into production parts.