There Are No Limits
Once you get moving on your FJR1300AS, there's virtually no limit to where you can go. With its outstanding 1,298cc inline 4-cylinder engine and aluminium chassis, this sport tourer is built to carry you and your passenger across huge distances.
Yamaha's advanced YCC-S clutchless shifting system means you use less mental and physical energy when riding, so you'll arrive feeling more relaxed. The latest electronically-adjustable suspension system featuring new upside-down forks allows you to instantly fine tune your bike to suit the conditions.
And our easy-to-use cruise control system allows you to maintain a constant speed in hilly terrain.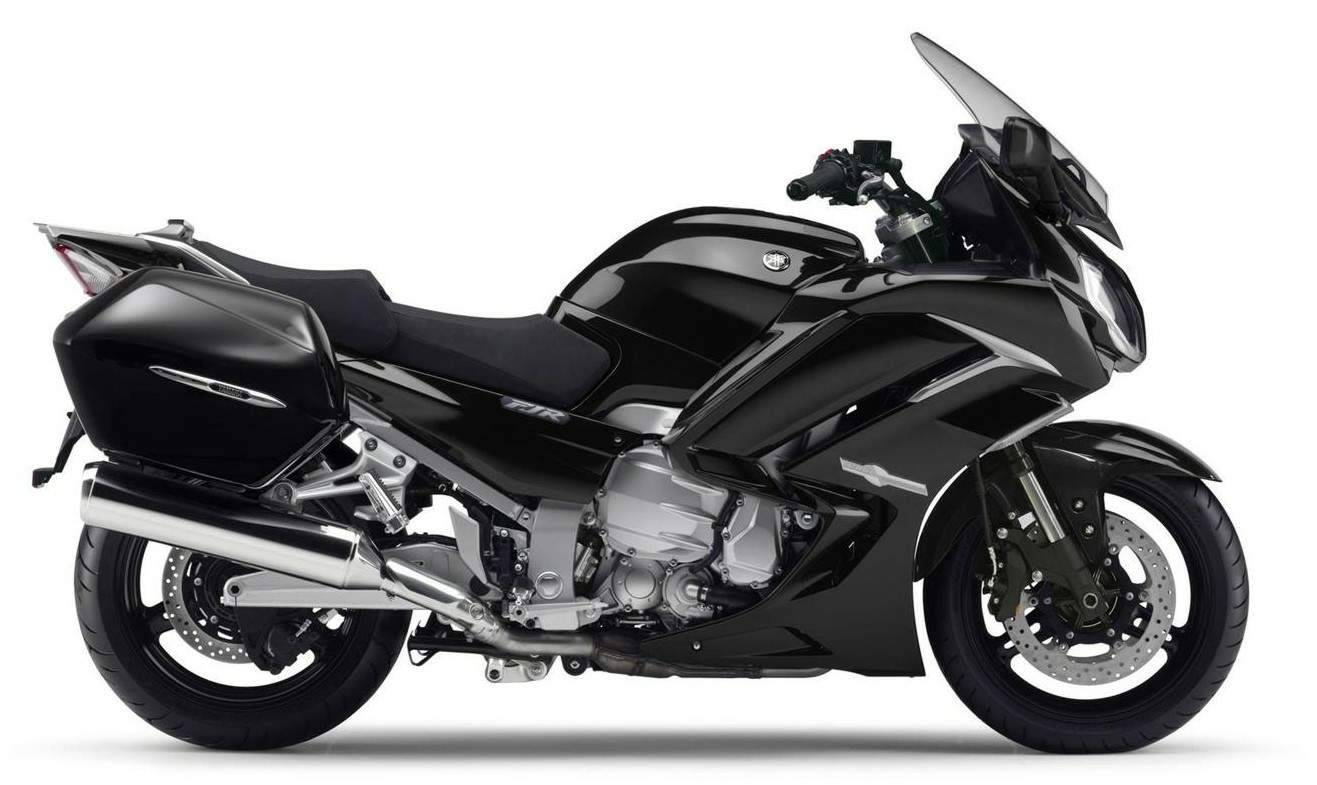 Key Features

YCC-S clutchless gear shifting system
Smooth 1,298cc inline 4-cylinder engine with YCC-T
Electronically-adjustable suspension system
Sportsbike-type aluminium frame for agile handling
Upside-down front forks
Fully-adjustable screen, cowl, seat and handlebarsYamaha D-MODE for softer or hardcore power
Easy-to-operate cruise control system
Switchable Traction Control System (TCS)
Large 25-litre fuel tank for extended riding range
Sidecases, heated grips and 12v socket as standard
Clean and quiet-running shaft drive system
Features and Benefits
Clutchless gear shifting
What sets the FJR1300AS apart is its unique Yamaha Chip Controlled Shift system (YCC-S), which allows you to change gear with your left foot or thumb without ever touching the clutch lever. As well as being quick and easy, this system makes for reduced fatigue on long trips. And a new 'Stop Mode' automatically downshifts to 1st gear when you stop.
High-performance 1,298cc inline 4-cylinder engine
Featuring a Yamaha Chip Controlled Throttle (YCC-T) for smooth power delivery, the advanced inline 4-cylinder powerplant delivers outstanding sports performance. Its high torque output makes for strong acceleration in all gears - and the impressive top end enables you to cover massive distances without trying too hard.
Fully adjustable ergonomics for added comfort For maximum riding pleasure the FJR1300AS is designed to allow easy adjustments to the riding position and aerodynamics. The seat height and handlebar position can be fine-tuned to suit different riding styles - and for effective wind protection there's an electrically adjustable screen and an air management system.
Advanced electronic control systems
The latest-generation FJR1300AS benefits from the use of many advanced electronic control systems, including traction control (TCS), and cruise control.
Yamaha's D-mode system allows you to adjjust engine performance to suit relaxed or sports riding - and the electronically-adjustable suspension makes for quick and easy chassis tuning.
Upside down front forks
The latest FJR1300AS is equipped with newly designed upside-down front forks which form an integral part of the new electronically adjustable suspension package. Together with the rear shock, the advanced new forks can be electronically adjusted to suit different load and riding conditions, allowing the rider to fine tune the system in seconds.
Sophisticated 3-part instrumentation
To complement its sophisticated sport tourer specification, the latest FJR1300AS is now equipped with a high-specification 3-part instrument panel. This hightech automobile-style console includes an analogue tachometer on the left, central digital speedometer and a multi function dot matrix display on the right.