MV Agusta RVS #1 Concept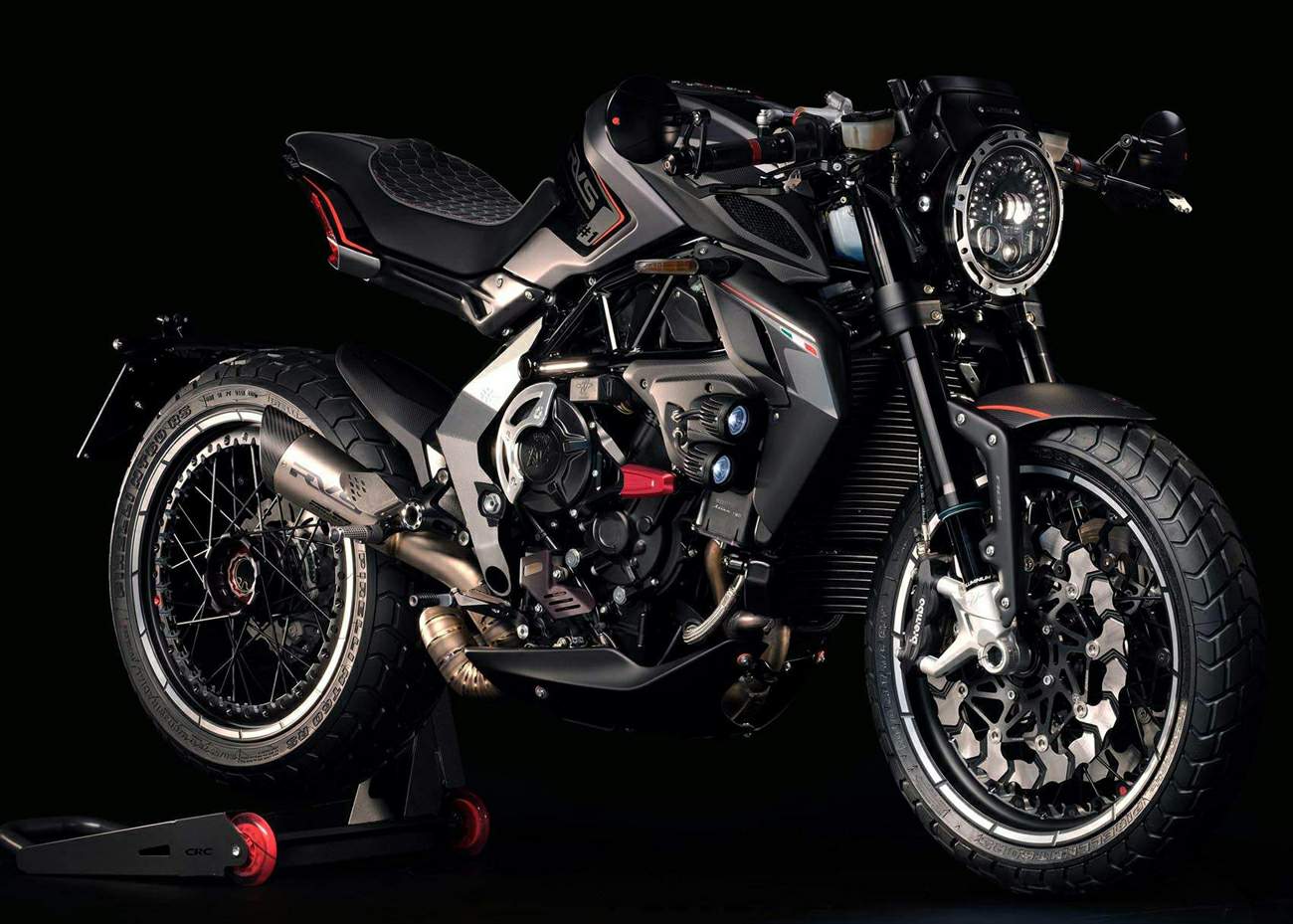 MV Agusta just released a video officially unveiling the RVS #1, which is the first bike from the Reparto Veicoli Speciali.
It has an intimidating aesthetic and some serious engineering that makes it much more than just an appearance package.
The result for this fist iteration is a very unique looking MV Agusta Brutale 800, which has a bevy of custom pieces on it that make it look like a café racer / scrambler type of machine.
Based on the Dragster street fighter-style bike, the RVS packs an 800-cc inline three-cylinder engine. It has several updated components over the normal 800, like the chain tensioner, starter motor, camshafts, and valve guides. They've added lightness, too, which lets the bike weigh in around 350 pounds.
One of the most striking things about the MV Agusta RVS is the lighting. It has an adaptive headlight along with a pair of LED spotlights on the right-hand side which are controlled by a dedicated switch. Different parts of the adaptive headlight turn on and off based on the speed and tilt of the bike, so it lights up the correct part of the road based on your riding.
"We don't just build motorcycles, we engineer emotions. MV Agusta motorcycles are the embodiment of technology and passion molded into a physical object." says MV Agusta president Giovanni Castiglioni.