Hesketh V1000 Vampire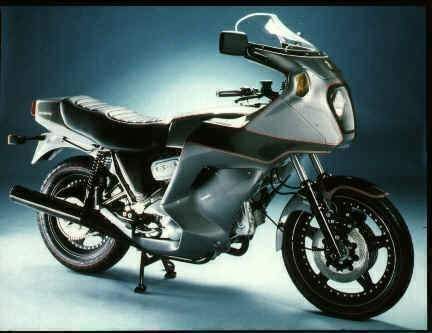 | | |
| --- | --- |
| Make Model | Hesketh V1000 Vampire |
| Year | 1982 - 83 |
| Engine | Four stroke, V-twin, 4 valve per cylinder |
| Capacity | 992 cc / 60.5 cu-in |
| Bore x Stroke | 70 x 95 mm |
| Cooling System | Air cooled |
| Compression Ratio | 9.5;1 |
| Induction | 2X 36mm Dell'Orto carburetors |
| Ignition | Lucas Rita electronic |
| Starting | Electric |
| Max Power | 82 hp / 61 kW @ 6800 rpm |
| Max Torque | 105 Nm / 78 lb-ft @ 5400 rpm |
| Transmission | 5 Speed |
| Final Drive | Chain |
| Front Suspension | Marzocchi telescopic forks |
| Rear Suspension | Marzocchi air spring preload |
| Front Brakes | 2x 280mm discs |
| Rear Brakes | Single 280mm disc |
| Front Tyre | 4.10 V19 |
| Rear Tyre | 5.10 V17 |
| Weight | 245 kg / 540 lbs |
| Fuel Capacity | 20.5 Litres / 5.4 US gal |
| Standing ¼ Mile | 14.1 sec / 99 mp/h |
| Top Speed | 118.5 mph |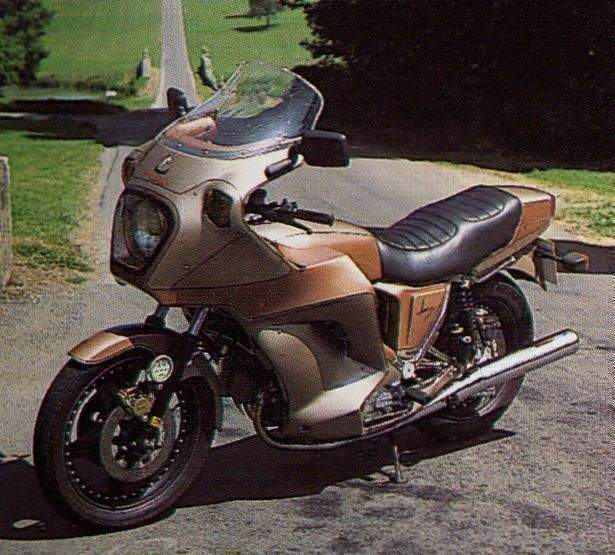 Conceived by an English lord and built by British craftsmen in the tradition of the Vincent and the Brough Superior, the Hesketh is a natural aristocrat among modern motorcycles. Fittingly, perhaps, it is also extremely rare. The fully-faired Vampire version is the rarest of them all.
The enterprise was not planned that way. Originally, the motor-racing peer Lord Hesketh planned for series production rising to 100 per month, but the original bike ran into trouble with press criticism only weeks before production was due to begin, and its showroom debut had to be delayed for six months while a gearchange problem was solved.
When the production lines did start rolling, it was too late to save the company, and they went into liquidation after a year of difficulties. Lord Hesketh personally revived the machine, building them by hand in his castle stable yard; since then, production has moved to London, to a specialist firm called Mocheck.
The Hesketh ended up as many believed it should have begun - as an exclusive craftsman-built special, offering the best of British motorcycling tradition at a premium price.
That tradition includes many fine concepts of which one is accurate and dependable roadholding. There are some who find the Hesketh's steering a little ponderous, but there is no doubt that it sticks to its chosen line like glue.
Another is a high-quality frame, with noteworthy detail work that it takes a craftsman to perform. The Hesketh has a sturdy nickel-plated frame of straight tubes, using the engine and gearbox casing as a stressed member to mount the rear pivoted fork. The quality of the welding is plain to see.
A third is a relaxed engine with a deep exhaust note that delivers ample power and speed without ever sounding as though it is working hard. So it is with the Hesketh. The 1000cc engine has just two cylinders in a well-balanced 90 degree format. At low revs you can count the individual piston strokes; while four-valves per cylinder, a pair of overhead camshafts, and electronic ignition allow the flexible engine free reign to more than 6000rpm.
Every British motorcycle should be allowed a touch of eccentricity. Hesketh's is the full fairing for the Vampire. Painted an extraordinary metallic pink, it blends complete weather protection with an aerodynamic design that is partly futuristic and unique.
Although capable of well over 125mph, the Vampire is better loping along at 100ph, the engine throbbing gently, the fairing cutting a clean path through the wind.
Here it is at its anachronistic best - a machine that is both ancient and modern. It does not do, after all, to hurry an aristocrat.
Is it a worthy successor to the Vincent? Ah well, that is all in the mind. It is after all the only contender, and very few people are ever going to find out, one way or the other.