Ducati Scrambler Mach 2.0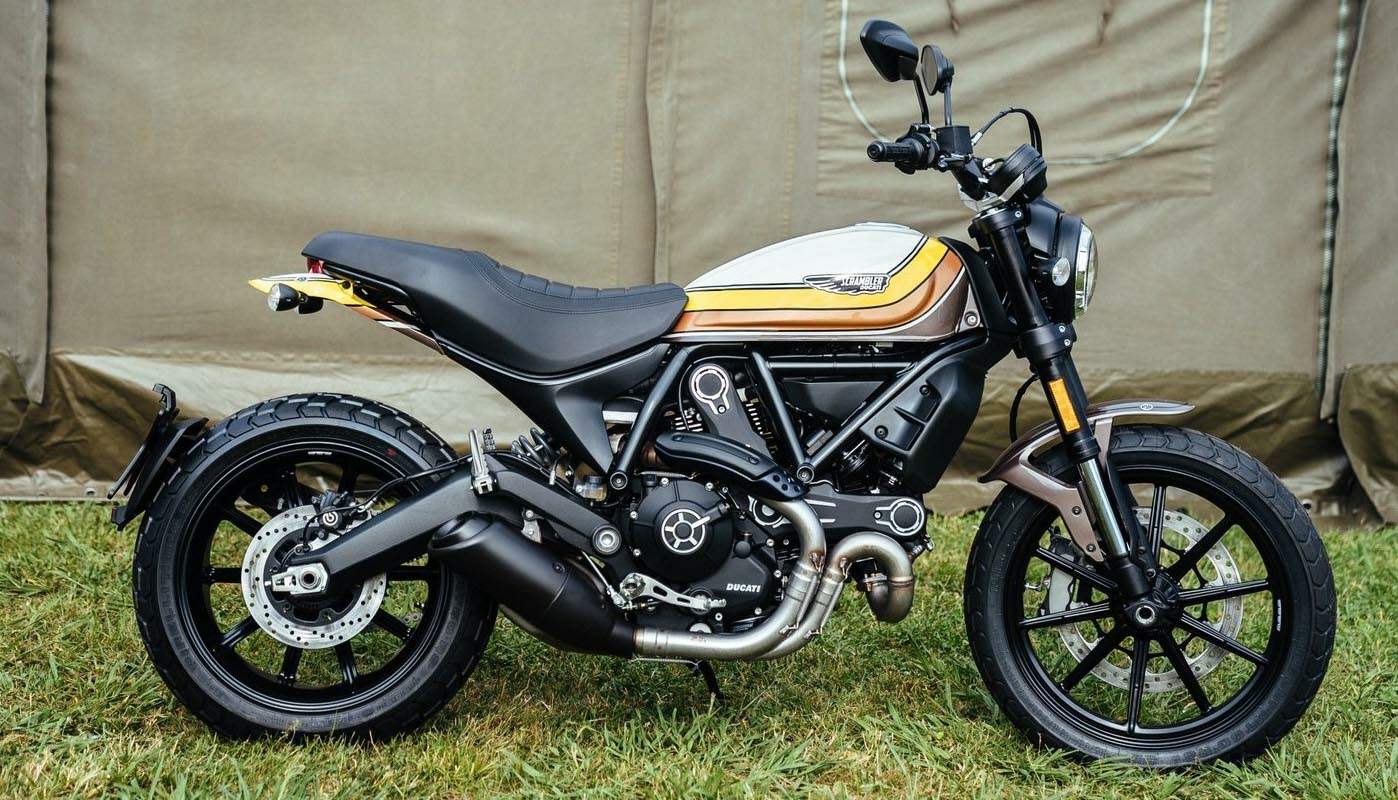 The Ducati Scrambler Mach 2.0 was designed and built with assistance from Roland Sands and features some rather nice equipment. It comes with low-slung style bars, a more flat-track inspired saddle, new cylinder head covers, a blacked out exhaust, some rather retro decals that are reminiscent of a Bell Cross Idol helmet, Which is available within the Ducati Scrambler apparel collection.
Ducati marketing word alert:
"Inspiration for the name of this latest Scrambler version comes from a bike that made Ducati – and motorcycling – history in the '60s. Back in 1965, in fact, the Mach 1 250 was launched: a classic of its day that mounted the same engine as the Scrambler 250 of the time.
Needless to say, the choice of name stems from its association with speed and movement: 'Mach', in fact, is the unit of measure for supersonic speeds."