ABC Motorcycles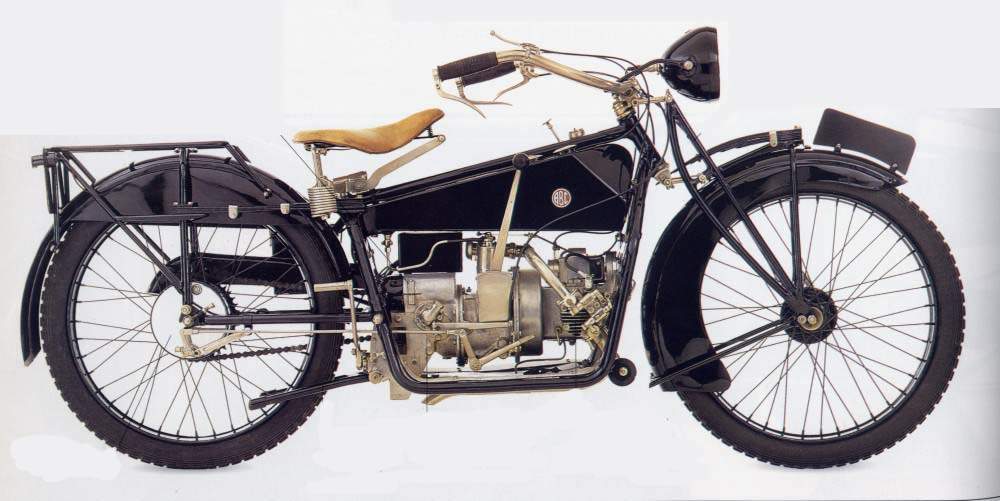 The prototypes of the ABC first appeared in 1919 they featured one of the most advanced specifications of any motorcycle up to that date. The ABC was fitted with front and rear suspension, front and rear drum brakes, a four-speed gearbox, a mmli-plate clutch unit, and a tubular cradle frame. The 398cc flat twin engine was mounted transversely in the frame and had overhead valves. In many ways the ABC was a forerunner of the BM\V transverse twin that appeared in Germany in 1923 though because it was fitted with rear suspension the British machine had chain drive. The rigid-framed BMW used a shaft.
The light weight of the ABC promised good performance despite the small-capacity engine. Front and rear springing promised a comfortable ride. On both counts the ABC delivered.
Originally made in England, the bikes were made under licence in France by aircraft engine-makers Gnome & Rhone (see p.65) between 1920 and 1924.