BMW K 75S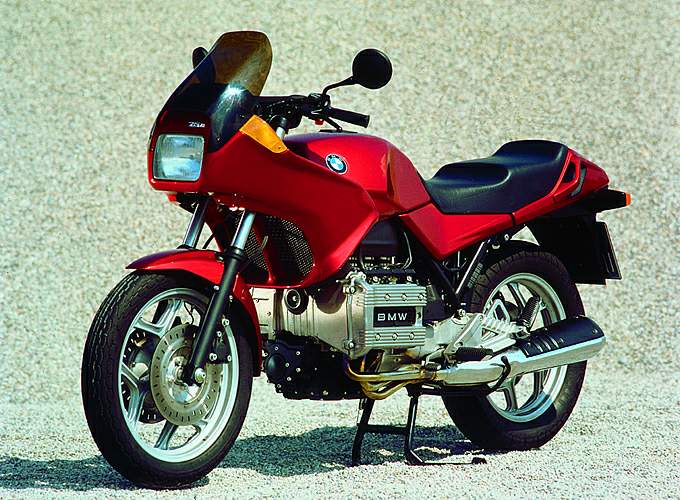 | | |
| --- | --- |
| Make Model. | BMW K75S |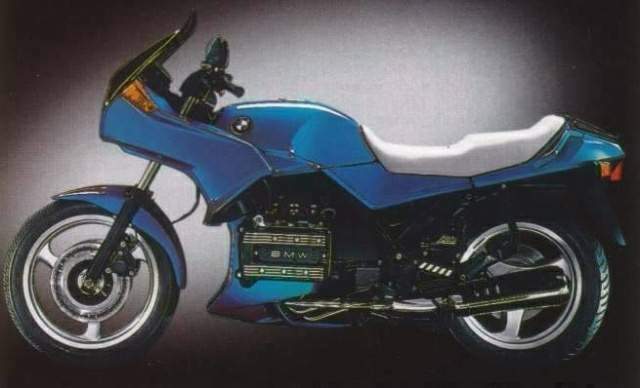 The K75S as far as I can tell, was made with almost the same intent as the R65 LS. It's a small bike using the contemporary engine technology, aimed at sportier riders, and not caring much about full-on touring. It has a number of sportier features than other bikes in the line, without giving up the basic refinement and style of those bikes.

Since the K-bike line was intended to replace the Boxers entirely at the time this motorcycle was being designed, this makes sense as an R65 LS replacement.

The engine is a three-cylinder inline engine, much like a shrunk-down car engine. It uses fuel injection instead of carburation. From the clutch to the drive shaft is basically unchanged -- still a single plate clutch and nearly the same clunky gearbox. The brakes in front are remarkably similar to the R65 LS's, but the back is a much better disc brake. The frame is significantly different from the R65, with the engine forming a member of the frame, rather than resting inside it.