Aprilia RSV 1000 R Pista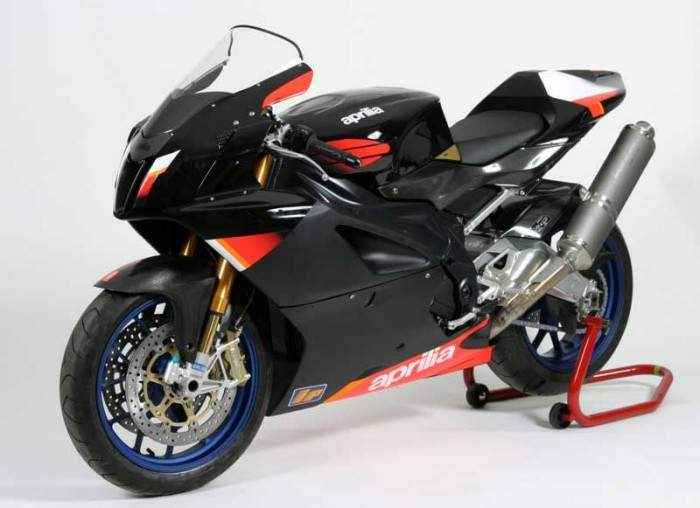 Aprilia's competition motorcycles have over 200 race wins to their name and at the 2007 Bologna Motor Show, Aprilia have announced three new models aimed at the growing band of trackday enthusiasts as well as for competition use.

Already available is the well received Aprilia RSV Tuono Racing, which comes as a fully homologated road bike with an included additional full racing kit (racing exhaust system, nose cone, belly pan, etc).

These three new bikes have a different emphasis and come as dedicated trackday bikes with no horn, lights, indicators, etc., but with unrestricted exhausts, light weight fairings, special racing colours schemes, and a host of other racing goodies as standard. Then, if you so choose, you can buy an additional road legal kit for the Aprilia RSVR 1000 and RS 125 (sorry, not the RS 250).

The Aprilia RSVR Factory 'Pista' is equipped with 102 dB Aprilia Racing Titanium exhaust system capable of giving the already high performance Mille yet another 10 HP in the midrange and an extra 4 HP at maximum engine speed. An 8 kg weight reduction is the first of a series of benefits introduced on this bike to make track riding even more rewarding. No firm pricing is available yet, but we think the cost will be around £10,300.