Indian Larry Motorcycles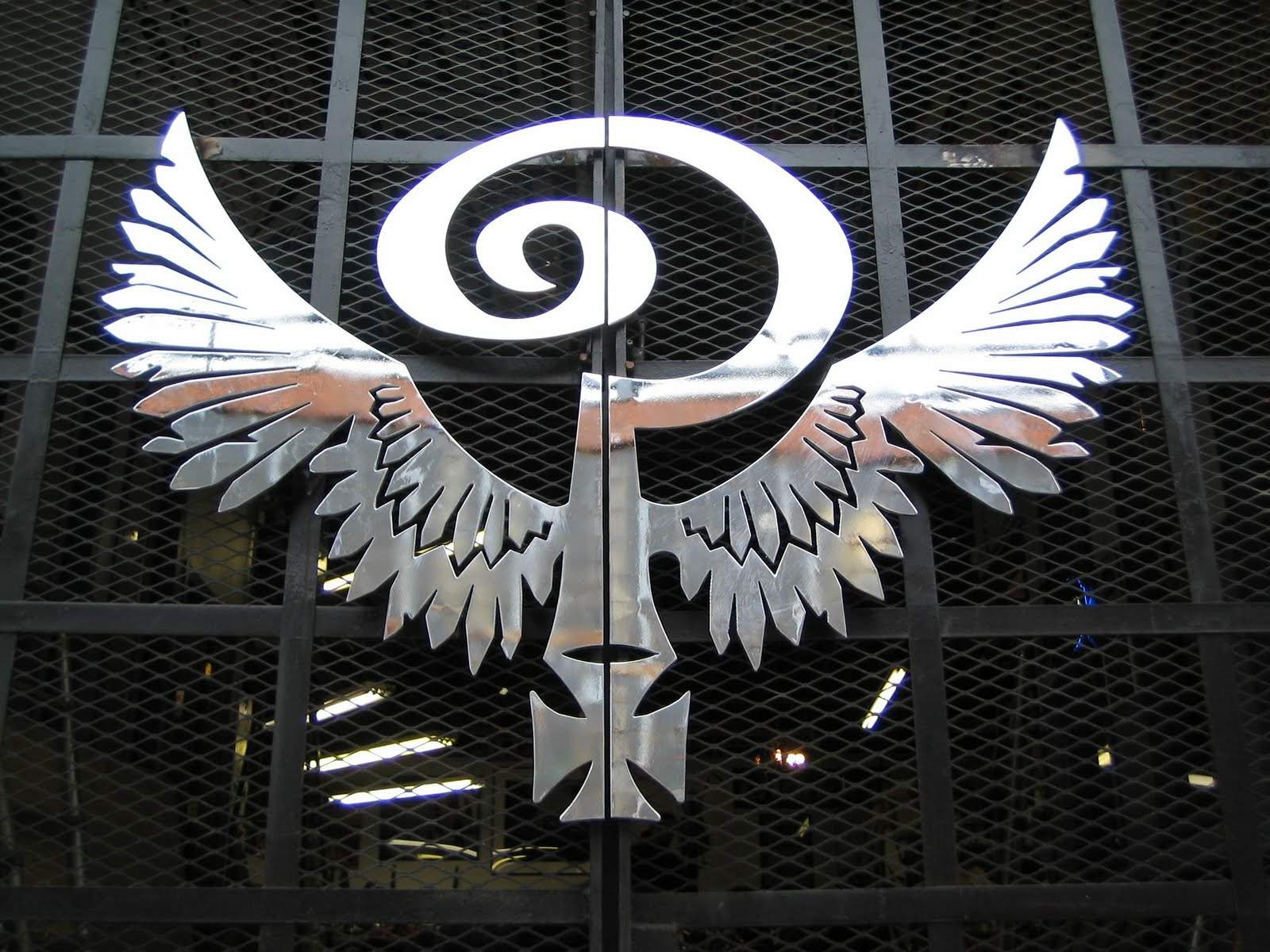 Larry was no Indian. As a young mechanic in New York City, he was the go-to guy for wrenching on Indian motorcycles. The nickname stuck.
Indian Larry was born Lawrence Desmedt in the village of Cornwall-on-Hudson near West Point, New York, in 1949. Growing up in a rural community, he and his two sisters raised livestock and explored the woods nearby. But Larry's interests had always been focused on things of a more mechanical nature.
Larry's father was a maintenance supervisor for the United States Military Academy at West Point. Clean-cut, authoritarian and an ardent sports fan, he did not abide his son's aloof and grimy passion for motorcycles. He reprimanded Larry mercilessly and unremittingly. The boy began to believe he was a disappointment to his family.
Obliged to attend a Catholic school, the pretense of guilt was emotionally reinforced and sometimes physically beaten into him. At 16, Larry rebelled, less in adolescent exasperation than desperation, as the inherent desire of a son to please his father took a perverse turn toward the dark side. Since he was expected to do no good, he set out with a vengeance to do bad.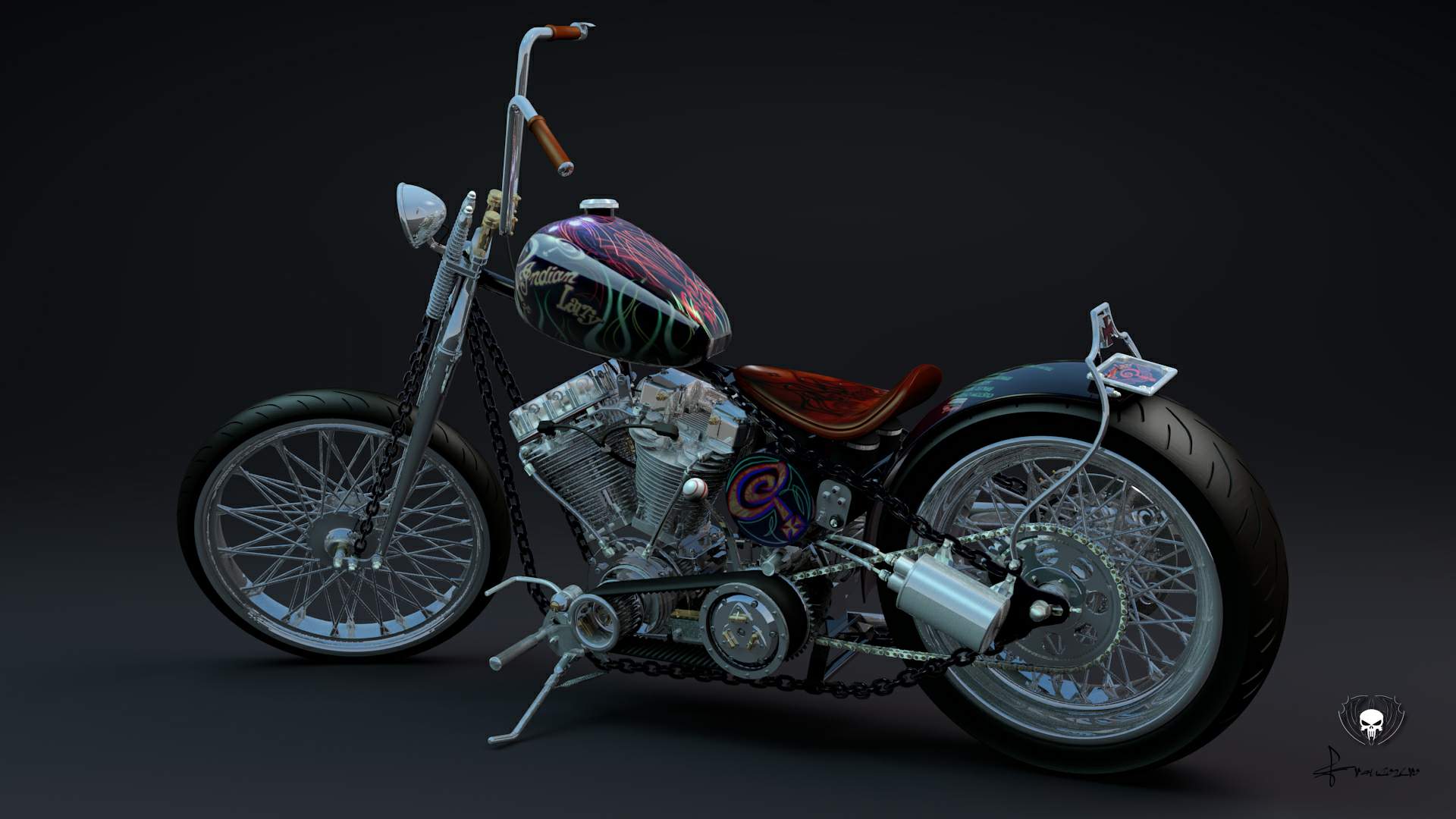 Larry rolled with a nasty crew. They did drugs, committed armed robberies and hijacked trucks. He was once chased in a car through several states by a police helicopter. He was arrested 35 times with rap sheets in Oklahoma, California, New Jersey and New York. At 18, Larry was sent to Sing Sing State Prison in Ossining, New York, after recovering from a gunshot wound to the head incurred during a bank robbery. Deliberate though he had been about his criminal career, he never felt good about it. Once locked in a cell, it was "pure Zen instinct," as Larry recalled, that compelled him to redemption with the same resolve he had once mustered against his father. With lucky access to a good library in the slammer, he read assiduously. He earned his general education diploma and, for a while after his release, pursued college-level studies; but his passion for motorcycles eventually distracted him from the pursuit of a formal education. Although he left both prison and school behind, Larry maintained a reading regimen throughout his life.
Once freed, Larry worked as a journeyman mechanic picking up new skills. He ignored the stigma of being an ex-con and adopted respectable friends. During a brief stint working in California, a childhood hero of hot-rod fame, Ed "Big Daddy" Roth, gave him some experience painting cars. He also met Von Dutch, the legendary pinstriping artist. Larry decided he would be an artist himself.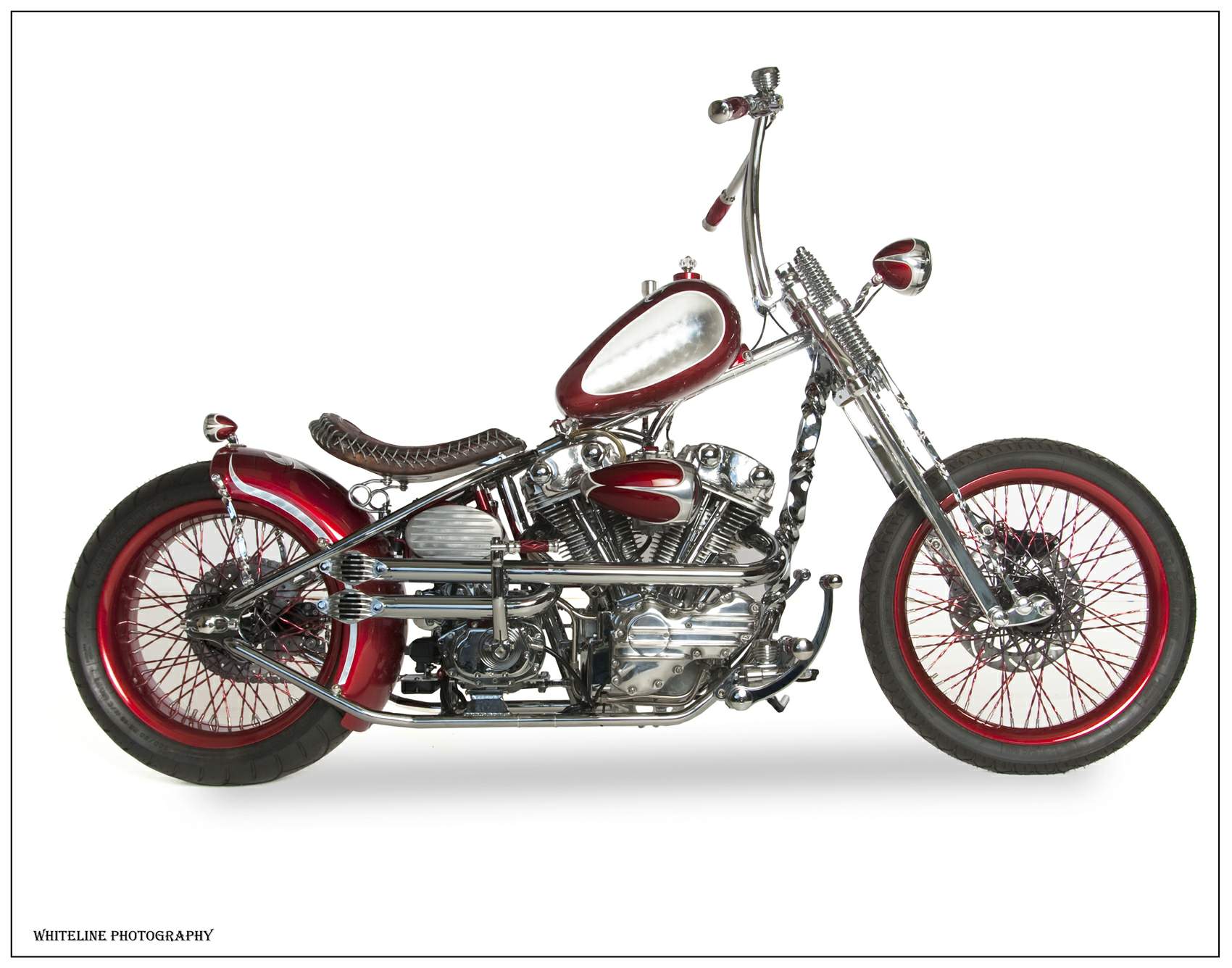 "And then," he exclaimed, "came the '60s!" Riders who may have sat tall in the saddle were high in another sense. The long-bike movement took off with a bong—I mean a bang—which was "complete bullshit," as Larry put it. He lamented how chopper design had degenerated into a "pissing contest," mixing scatological metaphors. By 1967 mainstream American culture was introduced to not only choppers but also hippies. The Summer of Love lasted for two years until after Woodstock and, then, the melee at Altamont in 1969 involving the Rolling Stones, the Hells Angels and a mysterious murder victim. The film Easy Rider was released that same year. It really was the era of sex, drugs and rock 'n' roll. Riding a chopper was as good as a backstage pass.
Larry said, "A chopper is all about sex. Get a girl on the back of a bike and it's just like that!" He snapped his fingers, "Case closed." He got older and got married. "But I still chase girls," he said without letting on if he could catch them. He also said, "There's a million guys out there with fancy-pants choppers who can't get laid with a hundred-dollar bill stuck to their forehead." But that was Larry the traditionalist talking, not Larry the Lothario.
Larry fancied himself as a kindred spirit with the movie character Forest Gump. His own providential and episodic adventures found him socializing with the likes of Robert Mapplethorpe and Andy Warhol, who depicted his tattooed demeanor in their own work. Hs modeling led to jobs as a Hollywood stuntman. By the '90s Larry foresaw a future in custom motorcycles. A pattern had developed. As convention dictates, form follows function all right; but function had become secondary to the surprisingly good looks of competitive modifications.
Larry set up shop in Brooklyn in 1991. His bikes were classic by design but not reactionary; old school didn't mean old-fashioned to him. They remain larger than life, as was the man who made them; while on a less expansive note his top tubes are closer to the ground, his front ends are shorter and his tires are thinner. Heaven forbid there should be a gauge of any kind! "By the time the oil pressure is gone," Larry said, "you're wiped anyway."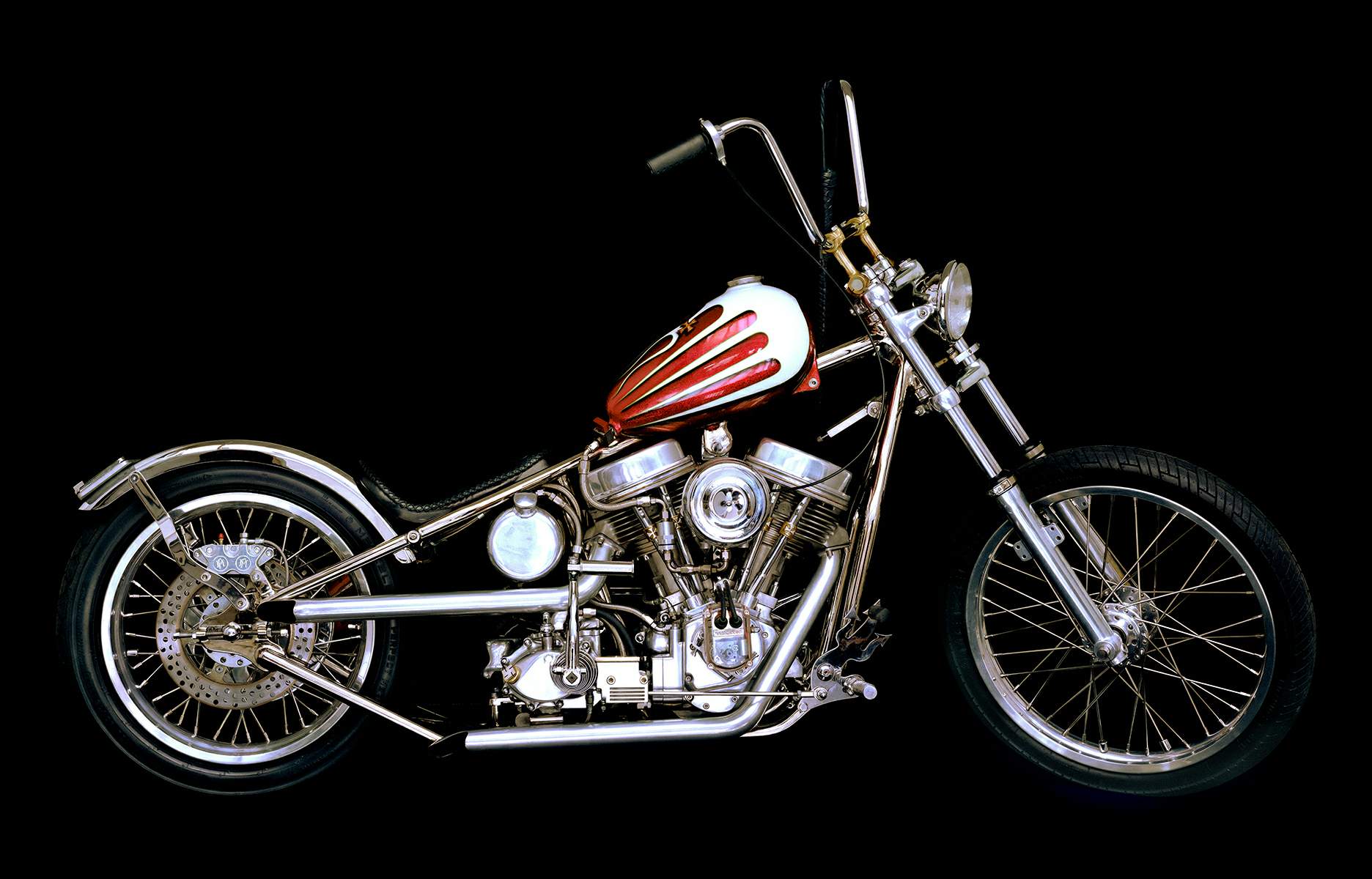 Larry envisioned a cross between a top-fuel dragster and a roadracer. He would never sacrifice performance for visual effect, but had no disdain for decoration. He was big on candy and metalflake paint. You'll also find graphics painted on open primary belts. Jockey shifters flaunt oddball—often billiard ball—ornamentation. Kickstarters make more than mere cameo appearances; but after Larry broke his right foot every bike bore an electric starter. A sissy bar supports a bed roll and a jacket. And it's a virtual Indian Larry trademark for the oil filter to hang behind the tranny instead of being mounted conventionally in front of the crankcase. Finally, there's the requisite hardtail frame, but always with some crazy-ass twist—literally. Larry could bend, snake and twirl red-hot steel into such complex shapes that you might think he purloined a wrought-iron gate for parts.
"If I lived in the 1500s," Larry said, "I'd probably be building cathedrals." He believed that work equaled spiritual recreation. He enjoyed the fantasy of a future archaeologist discovering and dissecting one of his motors and likening its intricacies to the inner workings of a mechanical universe created by an advanced but lost civilization. The motor was his cathedral. When his body tired of work, his mind still spun in high gear and he downshifted by practicing meditation. If he told you he could build a bike in his sleep, he meant it almost literally. In the wee hours, wearing a tank-top, pajama bottoms and flip-flops, he would slip into his "secret shop," situated under a stairwell in the basement garage of his apartment in Manhattan's Lower East Side. Chock full of tools, it was 5 feet wide and 18 feet long, just big enough to hop up his version of a rip-snorting, dual-carbureted, amalgamated motor called a "Pan-Shovel."
In the guise of Indian Larry, he gave himself to his fans, making himself available for as long as it took to shake every hand, sign every autograph and pose for every snapshot. He knew how to cultivate celebrity; but there was nothing phony about it. Fame meant business, and business facilitated art. One hand washed the other.
Speaking of hands, Larry lost a finger due to a mysterious explosion. Pipe bomb? Fireworks? He wouldn't elaborate. But with the letters L O V E tattooed below each knuckle of his right fist, he didn't have room for a corresponding H A T E on the left, so he chose F T W instead. Throughout the years, Larry's torso became a canvas for many creative and evocative tattoos, including these four lines on his neck:
IN GOD WE TRUST
VENGEANCE IS MINE
SAYETH THE LORD
NO FEAR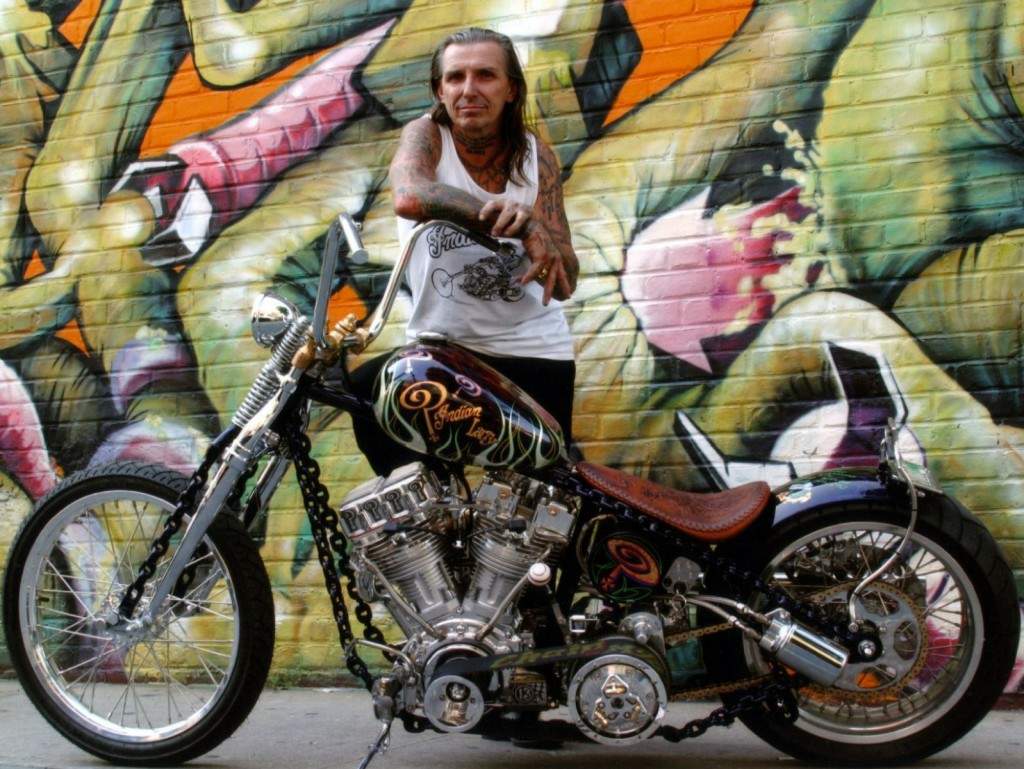 The two middle lines were inked in reverse so Larry could read them while shaving in the mirror every day.
Larry refused to be labeled a daredevil. "A daredevil," he said, "takes uncalculated risks." On August 28, 2004, in front of 8000 fans at a rally in Concord, North Carolina, he forgot to heed that distinction.
There was no throttle lock on "Grease Monkey," the bike Larry rode that day. That fact is not remarkable unto itself, but without one it was not possible to maintain a steady clip once he accelerated to the optimal speed for his signature stunt, standing upright on the saddle. He knew that once he stood up on the seat and let go of the throttle, the bike would immediately decelerate and start to wobble. Not wanting to disappoint the crowd, Larry persevered a few seconds too long. He jumped off before the bike fell over, but still struck his head; he was going too fast to hit the ground running. He was airlifted to the hospital and died on August 30 of head injuries.
Source Tom Zimberoff, Art of the Chopper.com