Harley Old school Sportster Bobber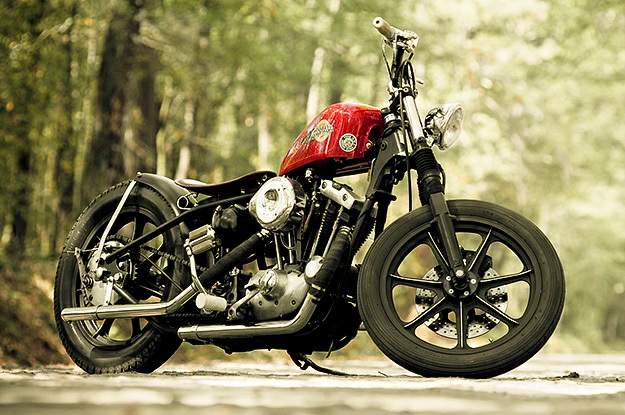 This eye-catching bobber is a personal project of Richard Dunn and it actually started from a 1975 Harley-Davidson Sportster. When bought the bike had all its original parts on (apart from a weld-on hardtail), so it was just a matter of restoring, reshaping or upgrading the different components that now turn it into a bobber.

Featuring 3-inch lower suspension supporting the original 7-spoke mag wheels as well as a new generation Sportster fuel tank and a custom oil tank, this bike turns from old school into modern. The bars bolted on H-D risers were supplied by Biltwell Keystone, while Front Street Cycle sent in the rear fender and Baas Metal Craft the thin seat. This last piece is actually described as being "wrapped with foam and some saddle cowhide with a tight stitch around the perimeter," just so you'll see the attention to details that this thing required.

Apart from the main parts mentioned above, Dunn's blood, sweat and tears helped at making the old H-D Sportster look and perform like a one-of-a-kind bobber.
Source Top Speed