Yamaha XSR900 "Ćon" by Diamond Atelier & TW Steel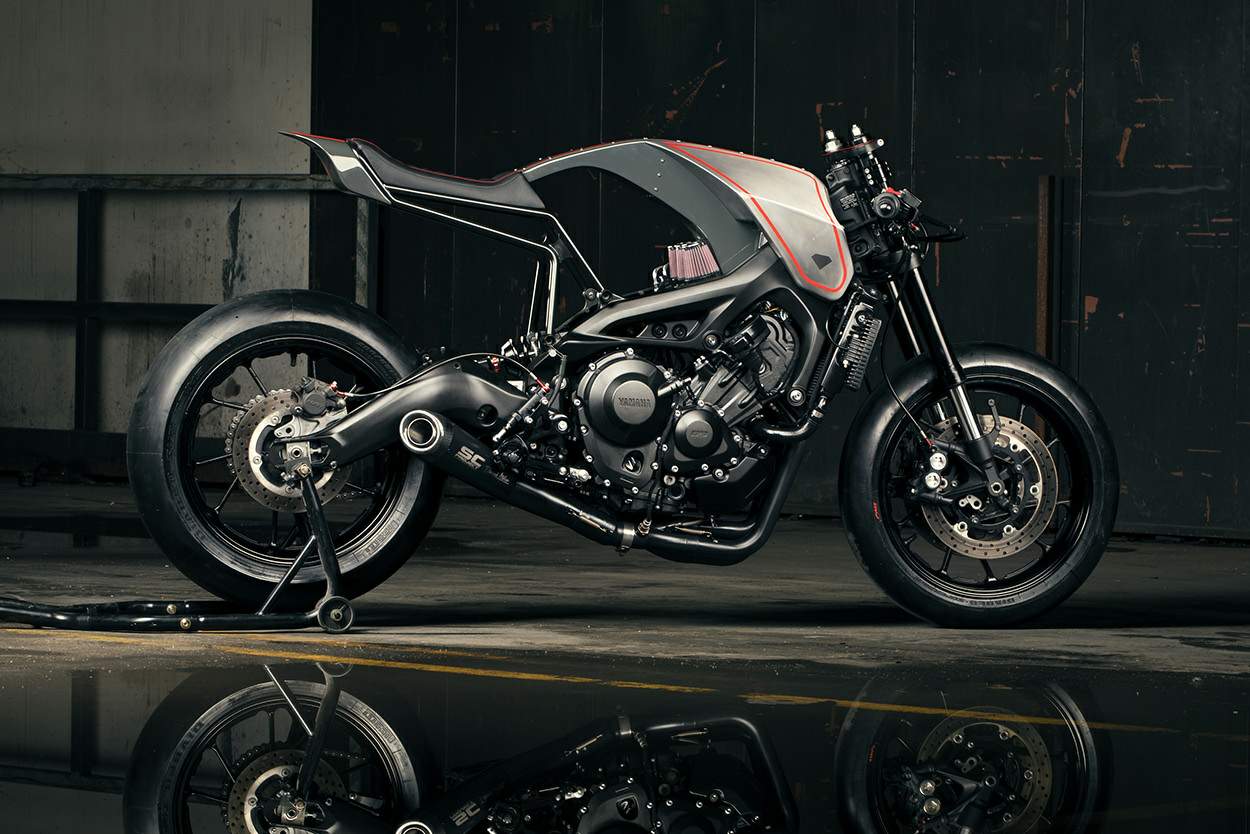 Dutch watch brand TW Steel and German custom motorcycle brand Diamond Atelier, based in Munich, Germany, have teamed up to create a new chapter of the ground breaking Son of Time saga: a unique custom motorcycle and matching timepiece called 'Ćon'.
Diamond Atelier bring their bold style to the Yamaha XSR900 as well as injecting their bike with that unbeatable Son of Time DNA. Diamond Atelier are firm fixtures of the European Custom Bike scene and this design is shaping up to be their most exciting yet.
The XSR900 was stripped down to the barest of bones. With just the chassis, mainframe and engine left standing, the Diamond Atelier crew set to work building a rather unusual design. Drawing on Yamaha's lineage, the team took inspiration from Japanese custom car manufacturing and with parted panels and exposed bolts, the bike became a minimalist masterpiece. The 'Ćon' bike pushes the boundaries of design and hits all the markers you expect from a TW Steel collaboration.
The KRT Aluminium body is custom made for the model and provides a light weight, ultra-strong structure with a stripped-down aesthetic. The feather light body combined with the XSR900's durable but light chassis and 850ccm beast of an engine, mean the bike is deceptively quick. Fitting the urban, yet lightweight look of the bike are all black, ABM Multiclip Handlebars with lowered, black anodized forks. Gilles Rear Sets sit proud with a colour matched, Wilbers Blackline Rear Shock. The electrics are all set in a specially designed, cut down harness, with over 100m less wiring than stock to fit in the minimalist architecture of the bike. Combine all that with an SC-Projects Exhaust System and a total weight of 165kg and you have one stunning machine that packs a real punch.
While Diamond Atelier worked hard in their Munich workshop, the horology design masterminds at TW Steel channelled that intrepid design all the way from Germany and fused it with their own bold and effortless style.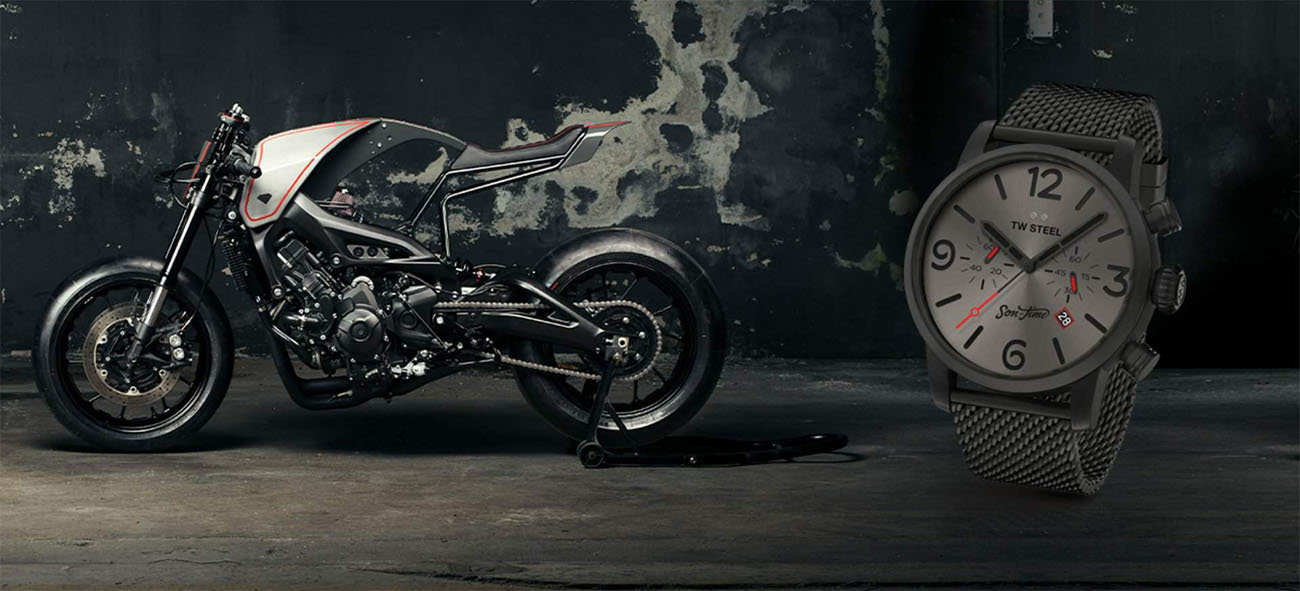 "We couldn't be more excited about this collaboration," said Diamond Atelier's Tom Konecny. "We saw what TW Steel and Numbnut put together last year and when the call came in, we jumped at the opportunity. Being able to test ourselves and develop something truly special with a lineage like this, it's a privilege, a challenge and a pleasure. We're always trying to find new ways to push our designs forward and projects like this, they give us a chance to experience design through a new lens. We've seen the watch; we love it and we think the bike is a perfect match for it."
"Working with Diamond Atelier has been mind blowing and being back with Yamaha is incredible, as always," commented TW Steel's Jordy Cobelens. "After the first Son of Time, we knew we had to find new artists to collaborate with. Kicking off this next project with Diamond Atelier felt right and after seeing the bike, it was absolutely the right way to go. It's a new design, it's a new feel for both the watch and the bike. The way they've stripped back the Yamaha XSR900 and rebuilt it into something so minimalist and so fresh, well, it was easy to draw inspiration from that. It's all new basically, and we love it."
Source TW Steel & Diamond Atelier