Wooler Flat Four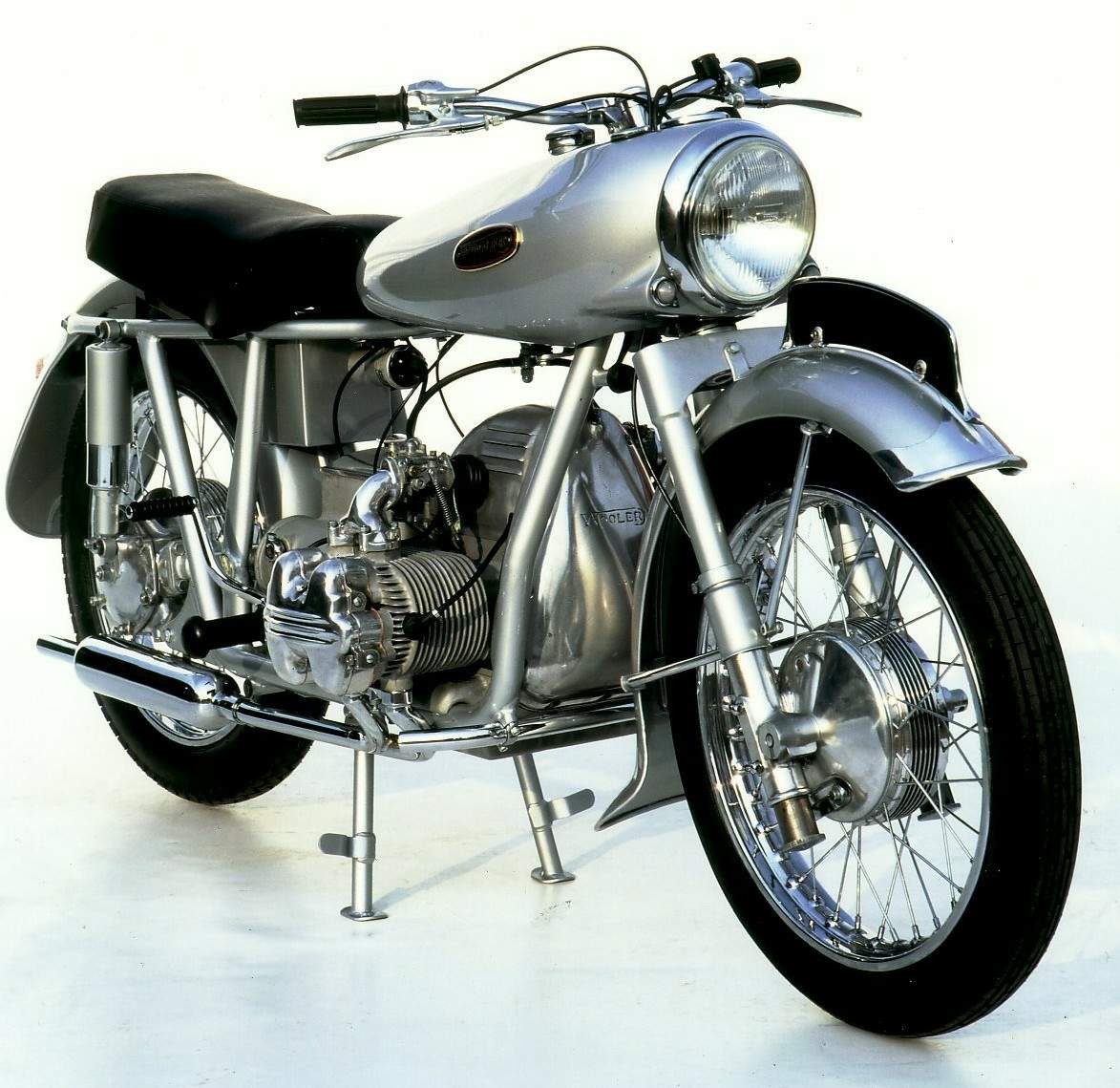 This 1955 Wooler Flat Four shaft driven motorcycle had a number of unique features, my favourite of which is the 2 nut size construction that allows a home mechanic to totally disassemble the bike with just 2 spanners.

The standout feature is of course that unified fuel tank/headlight assembly but the closer you look at the bike the more interesting little features you notice. That front suspension is quite remarkable as is the fact that the front and rear wheels are fully interchangeable.

The extremely clean engineering and no-nonsense design is hugely appealing, it seems a damn shame that John Wooler passed away in 1956 leaving only 5 of these remarkable bikes in existence.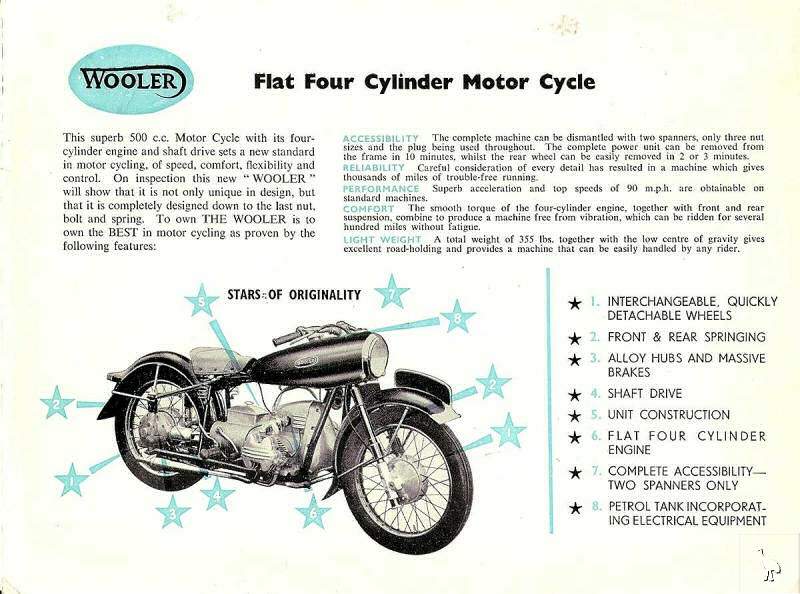 Manufacturer: Wooler
Model: Flat Four
Engine: 500cc
Year: 1955
Decade: 1950s
Machine Type: Road
Source silodrome.com